CLiCk is a 1-stop service on-demand platform on Mobile App, connecting Handyman the jobs available across a range of services.
The aim of this App is to make it Simple, Convenient and Good for user to post the job requested and engage the Handyman to perform the job.
Simple • Convenient • Good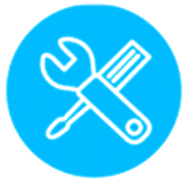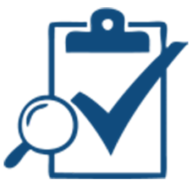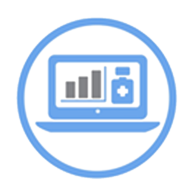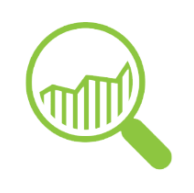 "We engaged Click Handyman for fixing some minor repair work on wardrobes doors, windows, toilet jetties etc.. we are very satisfied with the services. Very neat work Chanchal did today. We highly recommend Click Handyman.."
Excellent Services
Sam & Jil – App Store
"Excellent service !!! Handyman came & fixed all issues. Thanks a lot for introducing the app. It really helped and I'm one happy customer!"
Plumbing & Sanitary / General
Ms Jilcy
"I have problem with my piping. Good & Professional service done by Mr. Soman this morning. Reasonable price as for the job done. Highly recommmend CLiCk Handyman for plumbing, electrical problems to others."
Review
Moon Jatt – Facebook
"Job done as required. Fast and hassle free. Electrician is punctual for the job."
Electrical job
tehwhwhhehe – App Store
"Super Excellent!!! Booking from the App is easy. Did a professional job"
Plumbing & Sanitary
K.Choo
What is CLiCk Handyman all about?
CLiCk Handyman offers handyman services via Mobile App. We provide these services: Aircon, Electrical, Disinfection Services, General, Plumbing and Sanitary and IT.
Who is behind CLiCk Handyman?
It is brand under CA facilities Pte Ltd. Our mission statement: "Simple . Convenient . Good".
We provide simple-to-use App at your convenience with good quality service.
Is it safe to hire handyman from CLiCk Handyman?
Yes, all our handyman are fully checked and screened. A photograph of the handyman will be made known to you on the App once you have accepted the job.
Which are the property sectors that CLiCk Handyman cover?
We cover all HDB flats, Condominiums, Land Properties, Offices and Shophouses.
What are payment options available in CLiCk Handyman App?
We accept payment by major credit cards.
How do I contact customer service?
You can contact us at support@clickhandyman.com.sg
Can I supply my own materials?
Yes, you can either provide your own spare parts for the job, that we will use and install on your behalf, or we can procure the equivalent spare parts on your behalf from a nominal fee of $10. Any spare parts that we are required to procure on your behalf, and or correctly select to best give you the right item, and price for the spare part will be paid directly to the handyman at cost.
What is your cancellation policy?
We understand that schedules change, but rescheduling a booking on short notice cause our services provider to lose valuable work. Therefore, a nominal cancellation fee of $15 applies when bookings are cancelled or rescheduled within 2 hours of your booking start time.
Is your work covered by any warranty? 
Yes, we offer a 7 days warranty from the date your job was completed. Materials procure on your behalf are backed up by the supplier and/or manufacturer's warranty where is applicable. We however cannot give any warranty for any materials that you may provide to us to use at your property.
Who is my point of contact?
Once you posted job is accepted by our handyman, he will be your point of contact throughout the duration of the job posted.
Are the additional hidden costs and fees?
The price quoted will be generated after your job posting has been accepted by our handyman. It is a nett price, based on your selection for the job. There are no additional costs whatsoever. Additional job requests arise on site will be raised by our handyman and this request has to be accepted by you before he can proceed. Further protecting your interest, our handyman will not be able to carry out any works without you providing him a unique OTP sent to you via the App.
I am interested to be one of your handyman. How can I join?
We are always seeking qualified professional handyman to deliver quality services. Kindly register your interest through our CLiCk Handyman APP and our Admin Team will verify your application within 3 days. Your will have to book an appointment on time to visit our office for in-person verification. Being one of CLiCk Handyman handymen, we provide in-house training and refresher course to ensure all our handymen provide a professional level of service with the highest level of quality. 
Do you carry steps ladders for all jobs?
We do not normally carry step ladder. If you would like us to bring the step ladder – please let us know when you are making the booking. Additional step ladder charge of $5 will apply. You may want to know that the maximum working height on-site for our handymen is 3.5m.
Am I charged after I post my job request?
No. We only charge your card after we have completed your job.
Do I have to be on location for the service?
No, you do not have to be present but you must arrange your representation to be on location for the service. However, you are required to provide our handyman with an OTP in order for him to start their service.
Are your handyman equipped with the correct tools?
For most regular jobs, our handyman has the necessary tools needed, such as having various plugs and screws. If you feel a certain job may need specific or specialised tools, then let us know in advance during your job selection process will be very helpful.